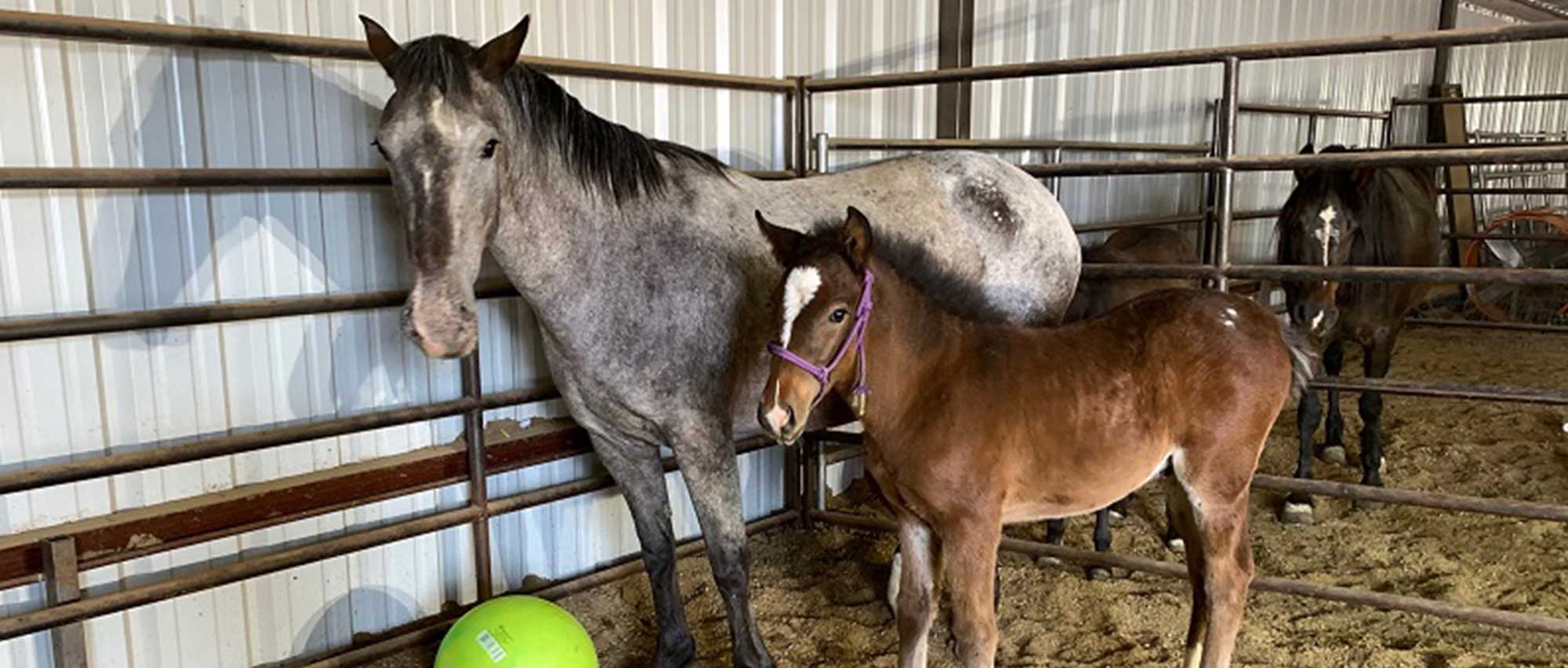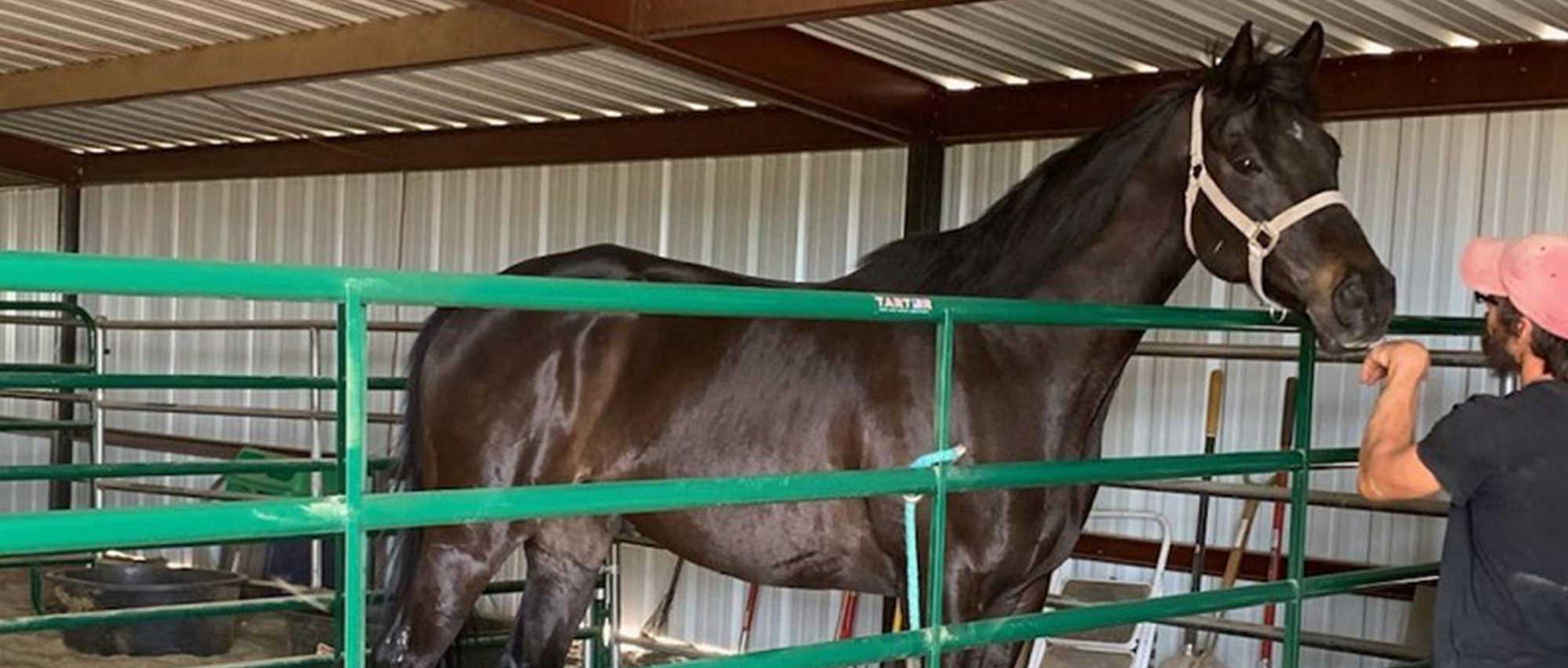 "By saving the life of one horse, we may not be changing the world, but we are changing the world for that one horse."
Horse Sanctuary in Kingman, AZ
Loscutoff Equine Rescue is committed to improving the lives of horses and donkeys. We shelter racehorse rescues, draft horses, thoroughbreds, mustangs and donkeys who have been neglected, abused or abandoned. We're a 501(c)(3) organization focused on rehabilitating rogue or debilitated horses to not only give them a better quality of life, but to heal and nurture them into rich and modest civilized equine. We appreciate your support as we work hard every day to fulfill our mission.
Passionately Committed to Improving the Lives of Horse Rescues
Founded in 2020 and located in Kingman AZ, Loscutoff Equine Rescue believes all animals deserve a full, happy, healthy life. As a burro and draft horse rescue, we're committed to rescuing, rehabilitating and rehoming horses and donkeys that are forlorn and discarded, mistreated and neglected. We welcome all breeds and types of horses— from minis to drafts, donkeys and anything in-between—and strive to provide them with the care, compassion and support they need to live happy, healthy and free.
Our newly constructed mustang rescue and horse adoption facility in Mohave County, Arizona is a sanctuary for horses, staffed by professionals who understand these complex animals at a fundamental level. And, of course, we couldn't administer daily love, care and compassion without the efforts of our diligent volunteers. We welcome visitors who want to learn more about these wonderful animals, and always encourage others to learn more about the truly special traits that make horses so majestic.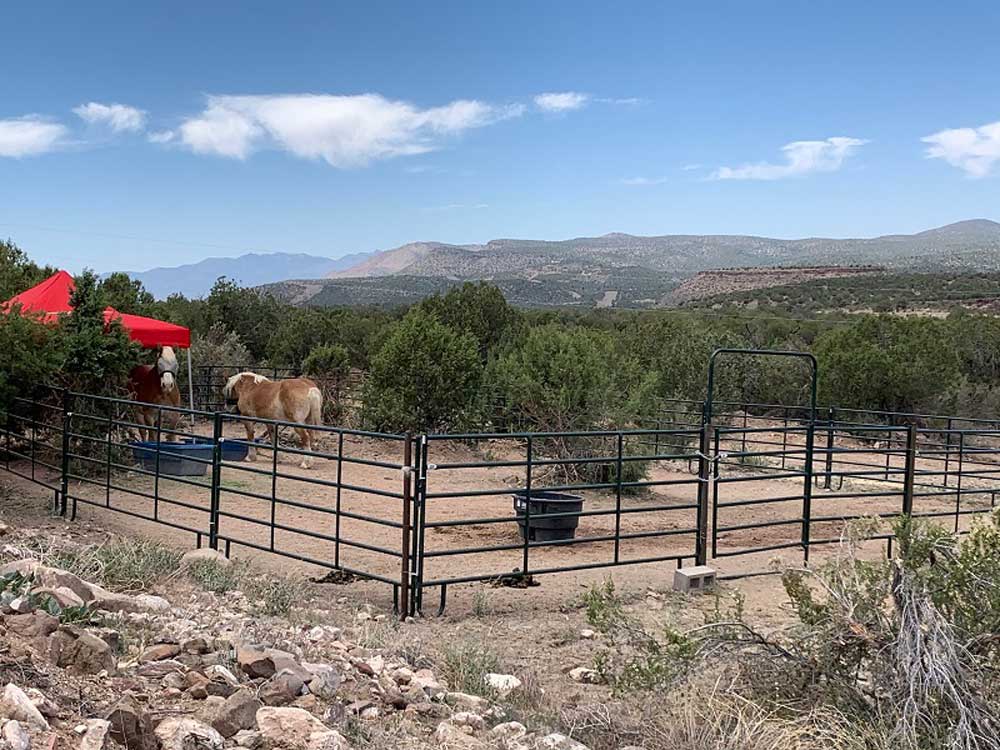 It's our hope that people who come to Loscutoff Equine Rescue—through volunteering, visiting and learning proper ways to care for a horse with our program—will take their knowledge out into the world, to share and spread the word about how to care for horses with love, affection and compassion.
We're a 501(c)(3) nonprofit organization committed to horse and burro rescue.
We welcome visitors and volunteers to our racehorse rescue sanctuary.
Our herd includes all types and breeds of horses, including donkeys.
Our horse sanctuary was founded in 2020; however, we have years of equine care experience.
We're a family-owned and -operated organization.
Overcoming Horse Neglect and Abuse
As a nonprofit horse rescue that welcomes horses from throughout the region, we bring in horses that have seen terrible treatment and living conditions. And, just like any other living creature, these conditions affect how the horse behaves or perceives the world around it. There's a level of rehabilitation that's required, and it takes tremendous work to earn their trust and show them a new life.
Here at our equestrian rescue, we believe that 90% of accidents—and some forms of abuse—happen because of a horse's reaction to its handlers' emotions. This is why horses are often used for healing therapy. Horses sympathize and listen to every word you say, both out loud and instinctually. Next time you're sad or feeling down about something, notice your horse's reaction—how they nudge you, put their head against you, play with your hair with their lips, or even how they stand and listen to you. Horses are deeply emotional, and they deserve the same emotional nurturing that they give us.
Part of our rehabilitative approach with rescued or neglected horses is to create an environment steeped in trust, care and compassion. We treat our horses like the sensitive, emotional animals they are, and with the dignity and respect they deserve. Over time, each horse or burro rescue forms a bond with the person or people who work with it, and they begin to understand that their suffering is over. It's a magical experience—one that we hope to share with every visitor to our horse sanctuary.
Come Experience Our Draft Horse Rescue
While our primary mission as a burro and mustang rescue is to ensure a safe and supportive environment for the horses and donkeys we care for, we also hope to educate our visitors about these amazing animals. We strive to help humanity understand that horses have a soul—they feel love, fear, joy, happiness, shame, rage, compassion, respect and so much more. They're also able to pick up on more than we do, on a 'spiritual' level, through their instinct to survive.
Horses are herd animals. In a herd, horses respond mainly to body language and vocal ques. In relation to this, there's an even more magical and captivating fact: horses can literally feel your heartbeat from four feet away. It's a testament to how amazing these animals are, and why so many people instantly feel a connection—even to a horse they just met.
If you're in Kingman, Oatman, Mohave County, or Bullhead City, AZ or visiting the area, we invite you to come and experience this one-of-a-kind interaction at Loscutoff Equine Rescue. We promise a connection unlike any other.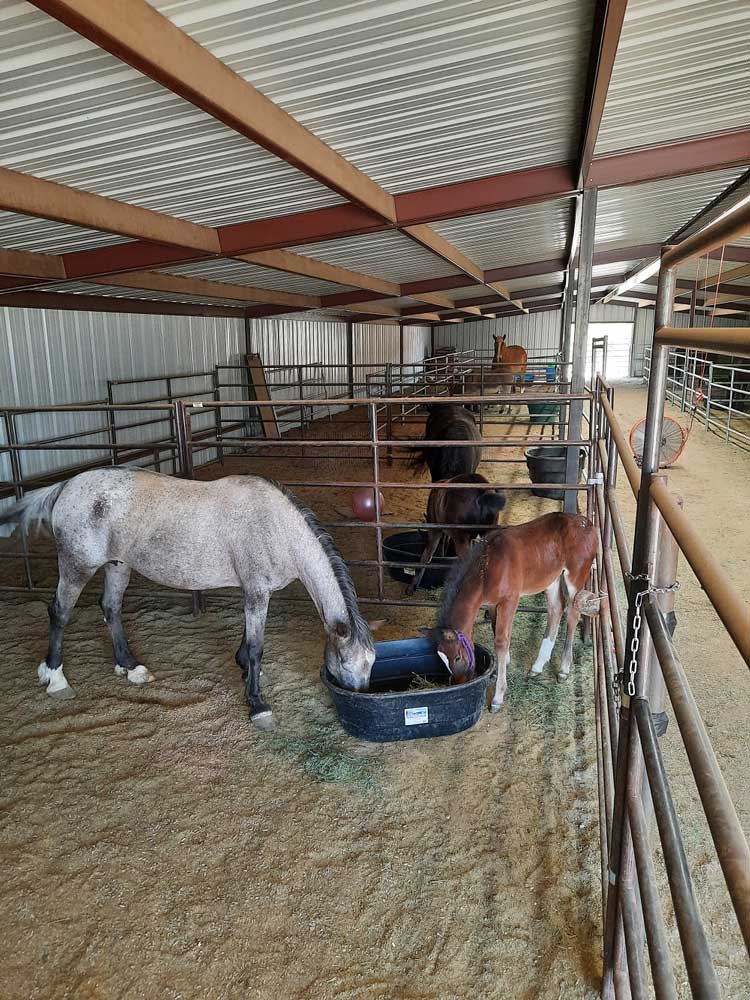 All About Rehoming
Here at our equestrian rescue, we rescue, rehabilitate, and rehome. Horses come to us in need of some attention, this attention could be medical, groceries, or care and nurturing, or all three. We spend, most of the time, no less than 90 days to get a horse headed in a direction that will substantiate its mental, emotional, and physical wellbeing before we rehome. We figure out the horse's needs and get to work!
How to obtain a horse in need of a home. We call this "rehoming".
Here at Loscutoff, we have many types of horses. We have horses for the beginner, intermediate, and advanced horseman/horsewoman. If you are considering adding an equine member to your family, we recommend you come out, meet our horses in need of a home, and spend some time with them. This includes feeding, grooming, spending quality one-on-one time, and riding. We have several places to ride, or just hang out, on our property. If you are looking for a companion only and not something to ride, for you or another family member, we can accommodate that too. We want to make sure that you and your equine friend are going to become lifelong partners before we send them home with you. You may meet several horses before you find "the one". We are here to help you along this path of destiny. Our staff are all experienced with the mind of a horse. We can help in any way needed to make sure your transition is as comfortable and smooth as possible.
Why a rehoming fee? At the time of a horse adoption, LER horses are all current with vaccinations, deworming, hoof, and dental care. Each horse has been through a process to make sure they are
healthy in order to go out into the world and maintain the proper health. Rehoming fees are in place so the LER can continue to rescue, rehabilitate, and rehome for future horses in need. A horse adoption fee helps us, not only recover some of our costs, but helps for future horses in need of
our services and ongoing efforts at burro and draft horse rescue.
Support Our Mission of Rehabilitation
By saving the life of one horse, we may not be changing the world—but we are changing the world for that one horse. We couldn't do it without your support! Please contact our nonprofit horse rescue and equine adoption center today regarding information about our equestrian rescue, to inquire about volunteering or to give a charitable gift.