Wishlist
Everyone always wonders "How can I help?". Well, as you know we are a nonprofit (we are a 501c (3), donations are tax-deductible), of course, we rely heavily on donations.  We have a lot of mouths to feed, vet bills, maintenance costs, and are always in need of ranch equipment because we are still growing!  You can find most of these online and have them delivered (common) or you can go into a store and deliver it either by car or mail to Loscutoff Equine Rescue 19364 E Mesa View Trail Kingman, AZ 86401.  Maybe bring it by when you come to visit! Everything and ANYTHING is so appreciated.  Thank you!!!
There's always a need for supplies at Loscutoff Equine Rescue. As we continue to be an active horse rehabilitation destination in Mohave County, Arizona, our need for supplies is always growing. While financial donations are always appreciated, we also welcome horse care and facility items that we need on a regular basis. Below, you'll find comprehensive lists of items that we welcome, as well as where you can find many of these products.
If you're interested in purchasing an item from our wish list or making a material donation, please reach out today to speak with one of our staff members or volunteers. In-kind donations are estimated by their value, and we can provide you with a receipt for your charitable donation to be used for tax purposes.
Horse Care Items
Every horse in our care has different needs, depending on their situation or health condition. New horses and donkeys typically need much more care and thus, have higher expenses associated with them. Likewise, horses living with chronic conditions often need additional healthcare. Even horses in great physical condition need routine care to be well as we get them ready for horse adoption. As a result, there are numerous horse care items that we have regular need for. Some of the many items specific to our horse care operations include:
Brushes and Grooming Tools
De-wormers and Vaccines
Equine First Aid Supplies
Fly Spray and Masks
Nutritional Supplements and Vitamins
Alfalfa bales, Grain and Feed
Saddles and Tack
Salt and Mineral Blocks
Shavings for Bedding
Waterproof Winter Blankets
Rice Bran Pellets
Pine Bedding Pellets (That expand with water)
Cookies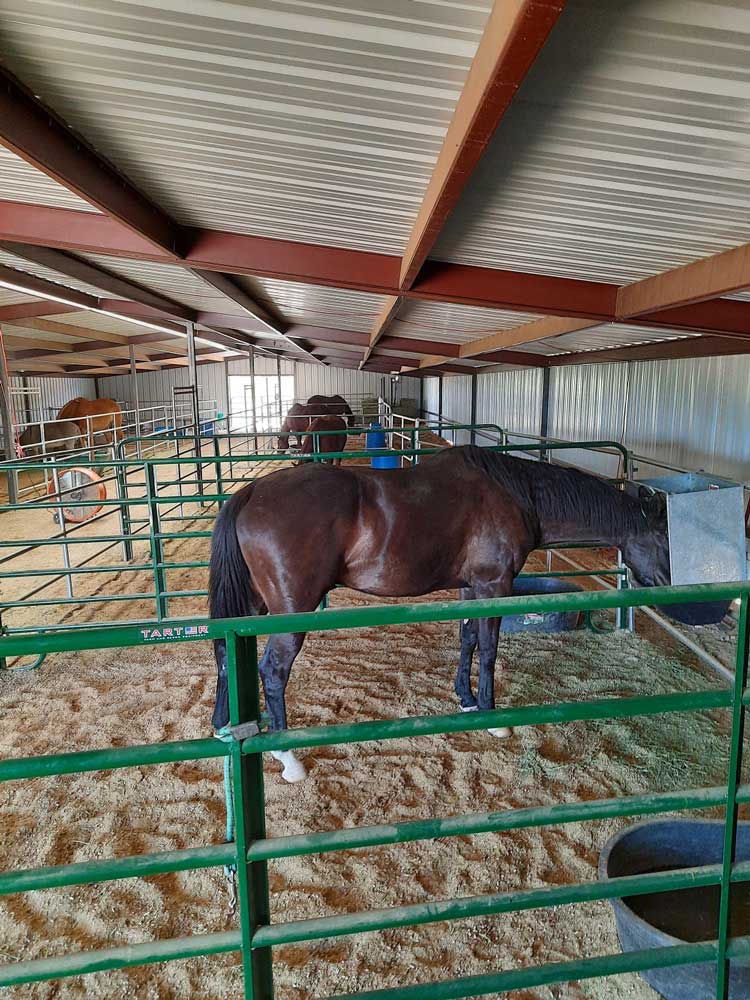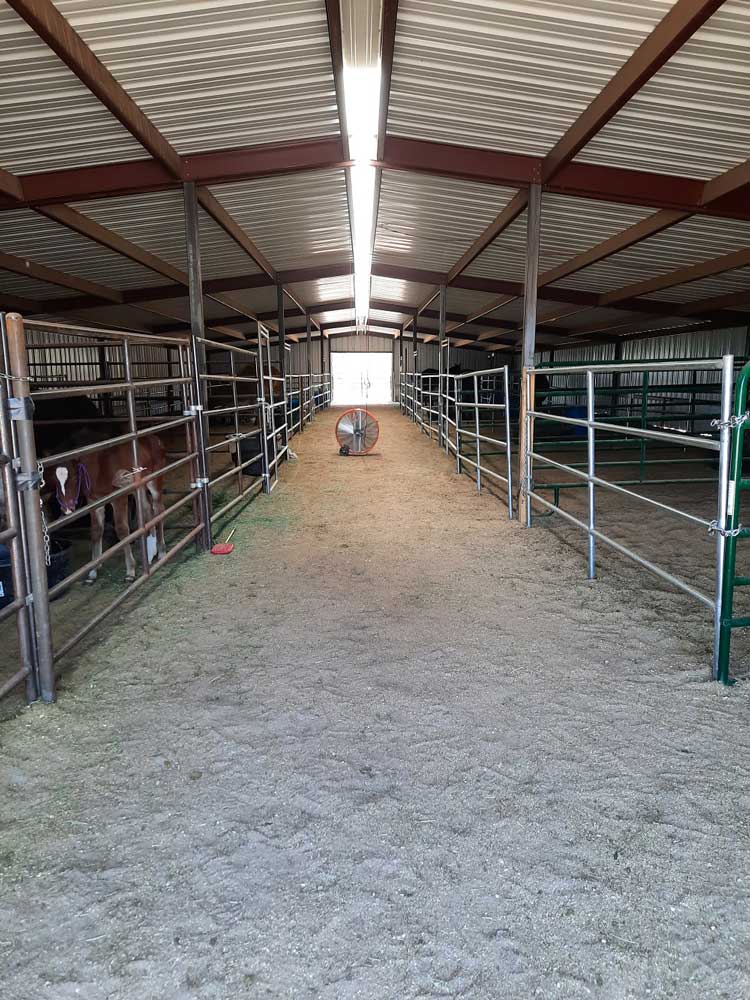 Facility Items
Operating an equine rehabilitation facility means providing our horses and donkeys with the amenities and support services they need to live comfortably. Beyond providing stalls and a roof over their head, our needs extend to a wide range of other materials and equine adoption supplies. Below is a list of the most common facility materials we consistently have a need for:
Automatic Waterers and Floats
Construction and Building Materials
Fans
Feed and Water Troughs and Barrels
Fencing Materials
Flatbed and Stock Trailers
Gardening Tools
Hoses and Accessories
Corral Panels and Round Pens
Prefabricated Steel Buildings
Shelving and Storage Systems
Stall Mats
Storage Sheds and Containers
Tractors for Manure Spreading, Loading, Grading, etc.
Wheelbarrows
Canopies for shade
Horse toys (Boredom busters)
Every Donation is Welcomed and Appreciated!
As a nonprofit organization, Loscutoff Equine Rescue relies heavily on the generosity of others to keep our mission moving forward. Every individual donation, endowment and show of support enables and empowers us, and we're forever grateful to every person and business that supports us. To inquire about donations or to make a contribution, please call us today at 928-716-2067. We look forward to speaking with you!